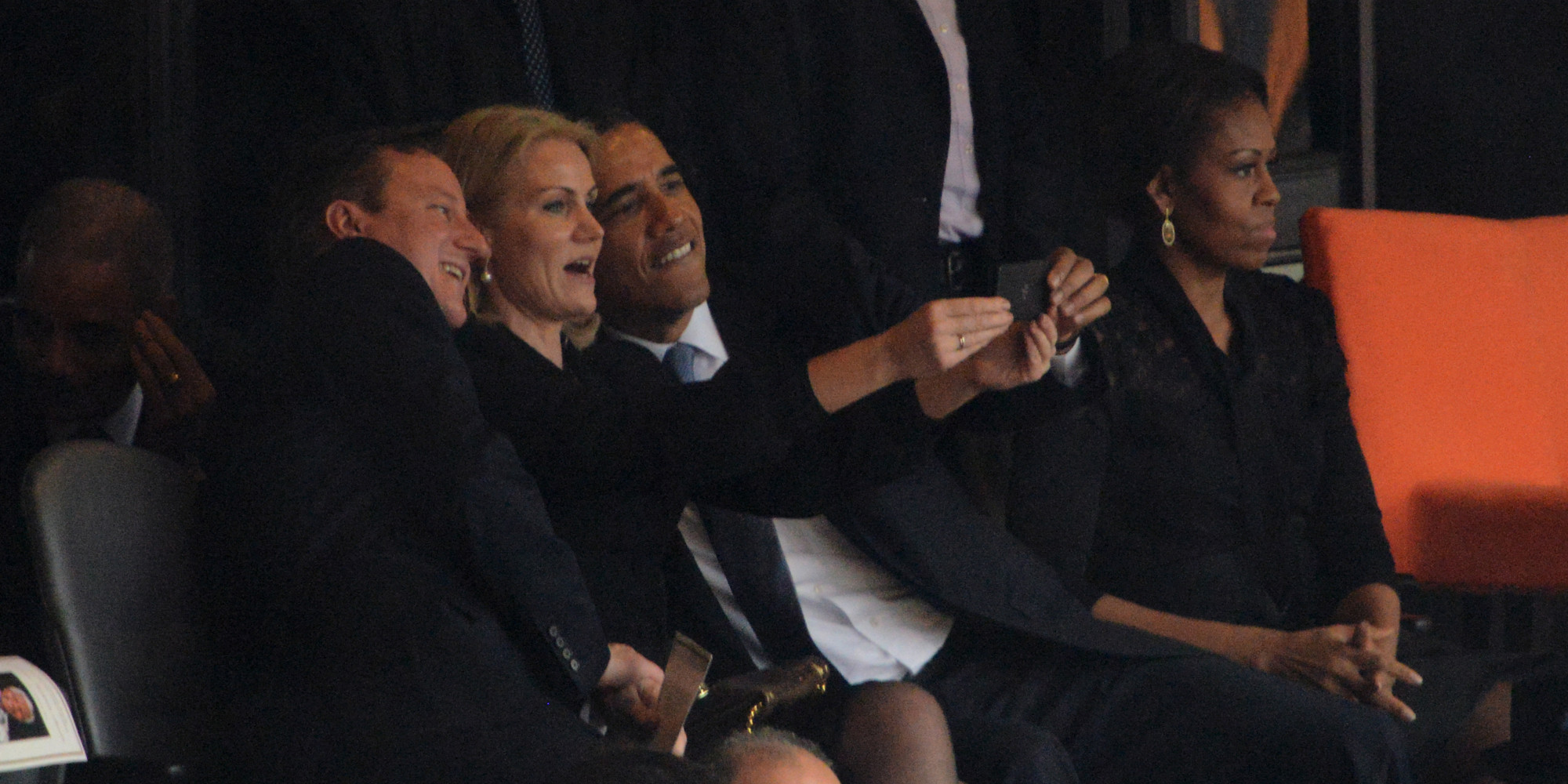 President Obama remains in hot water for his selfie with Denmark's Prime Minister Helle Thorning-Schmidt and British Prime Minister David Cameron at the memorial service for Nelson Mandela. People are outraged not only at the setting, a service for a deceased dignitary, but also the act itself (unbecoming, juvenile, and narcissistic).
The fact is we are a world of selfies. Oxford Dictionary named selfie the word of the year in 2013. Even if we cringe at other people incessantly taking and posting personal portraits of themselves, we do it ourselves (even if we feel kind of dirty for doing it). The term selfie is a perfect term for us. We are a people who are uncomfortably and unhealthily drawn towards ourselves. And we like drawing other people to ourselves. We are, after all, about ourselves.
Selfie-ness is not new. It has been around since the Garden of Eden when Adam and Eve decided to make the world about themselves rather than God. They wanted God to be the supporting actor in story of their lives.